Hunter Engineering Introduces New WinAlign® 11 Software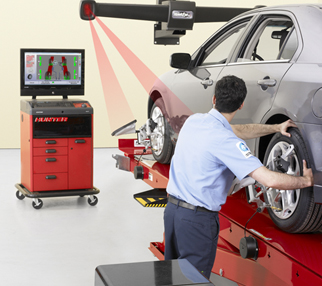 Hunter Engineering is proud to introduce the eleventh edition of its award-winning WinAlign® Alignment Software. The new features of WinAlign 11 speed service and simplify the increasingly difficult task of aligning today's vehicles.
CodeLink™
WinAlign 11 provides support for the optional CodeLink steering angle sensor reset device. CodeLink™ directly connects WinAlign to a vehicle's OBD-II to recalibrate the steering angle sensor (SAS) to match the final alignment angles of the vehicle, as required by the OEM to complete the alignment. WinAlign 11 automatically alerts the technician if the vehicle being serviced requires SAS reset and includes simple procedures to quickly and easily reset the sensor using the CodeLink device.
TPMSpecs™
The TPMSpecs™ database takes the frustration out of servicing TPMS wheels by organizing and condensing thousands of OE TPMS reset procedures into an easy-to-understand, tech-friendly format. TPMSpecs provides the sensor type, tools needed, service procedures and any special instructions based on the specific vehicle being serviced. No longer will technicians waste valuable time flipping through the pages of confusing reference manuals or risk a comeback or damage from not knowing the proper procedure.
AutoVIN™
AutoVIN™ allows the technician to begin taking measurements faster than ever before. Using an optional scanner, the technician simply scans the VIN bar code on the vehicle to enter the make and model into the WinAlign system. WinAlign then automatically recalls vehicle-specific specs, adjustment procedures and reference materials from its vast vehicle information database for the technician to continue the service.
Video Library
The WinAlign Video Library is like having an alignment instructor right in the shop by providing instant access to detailed alignment training videos. The Video Library helps technicians quickly solve alignment problems, strengthen competency and confidence, and increase service and profit opportunities. Video topics include Hardware Operation, WinAlign Operation, Alignment Fundamentals, and Hunter Technology.
Hunter Engineering is the leader in alignment systems, wheel and tire service, brake service and inspection lane equipment. Hunter equipment is approved and used by vehicle manufacturers, automobile and truck dealers, tire dealers and service facilities around the world.
For additional information, visit our website at www.hunter.com or contact Robert Bruce, Advertising Manager, Hunter Engineering Company, 314-731-3020 (x443).

11250 Hunter Drive • Bridgeton, Missouri 63044 USA • (314) 731-3020